Duo Pack - Jalapeño Jam and Red Pepper Jam (FREE SHIPPING)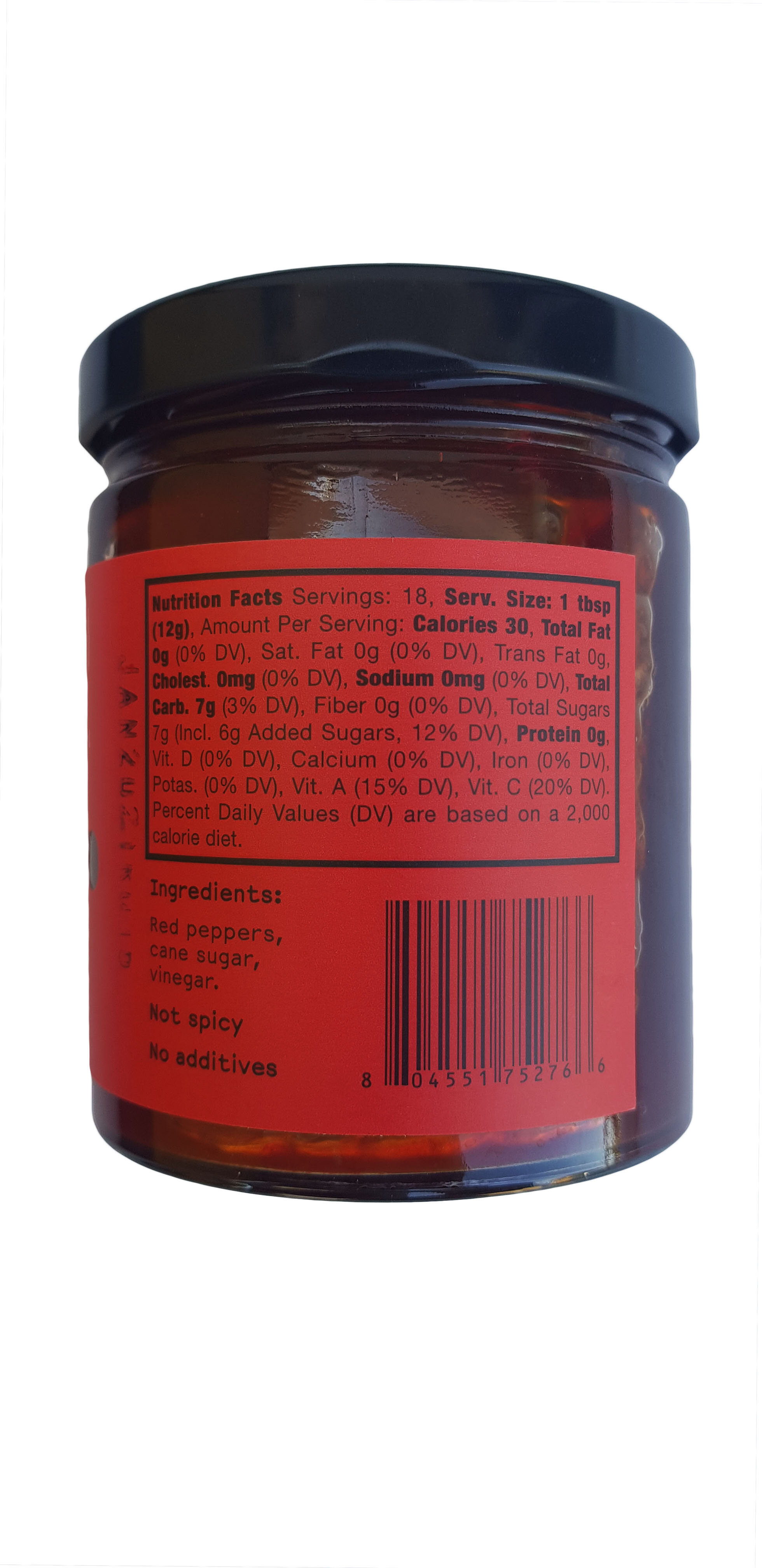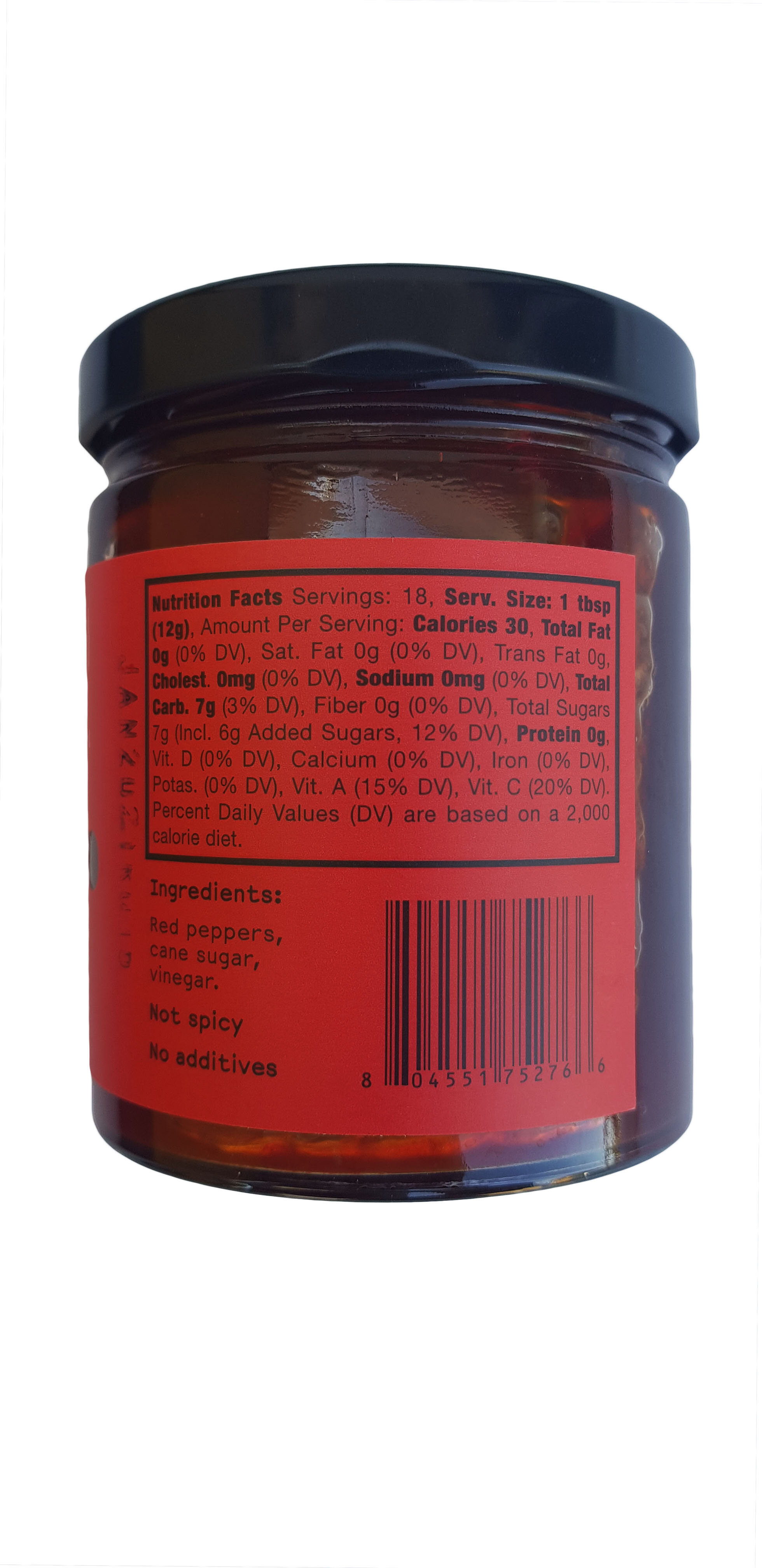 Duo Pack - Jalapeño Jam and Red Pepper Jam (FREE SHIPPING)
The jalapeno jam and red pepper jam are a perfect combination to add to sandwiches, cheese boards, burgers, anything fried and more!
The sweet touch of the green and red bell peppers elevates any meal to a next level.
You'll definitely have an incredible dining experience with these two jams.
The red pepper jam is sweet, the jalapeno jam is perfectly balance between sweet and spicy.
Delight yourself with these YUMMY jams!
INGREDIENTS:
Red Pepper Jam: Red pepper, cane sugar and vinegar.

Jalapeño Jam: Green peppers, cane sugar, carrots, jalapeño pepper and lemon juice.
NO PECTIN ADDED
SIZES:
Red pepper Jam: 7.5 oz

Jalapeño Jam: 7.8 oz
FREE SHIPPING (Only USA)